ESSAYS ON VIDEO GAMES
CHAPTER 20
Timeline of Souls Games
The journey from Miyazaki's hiring to Elden Ring.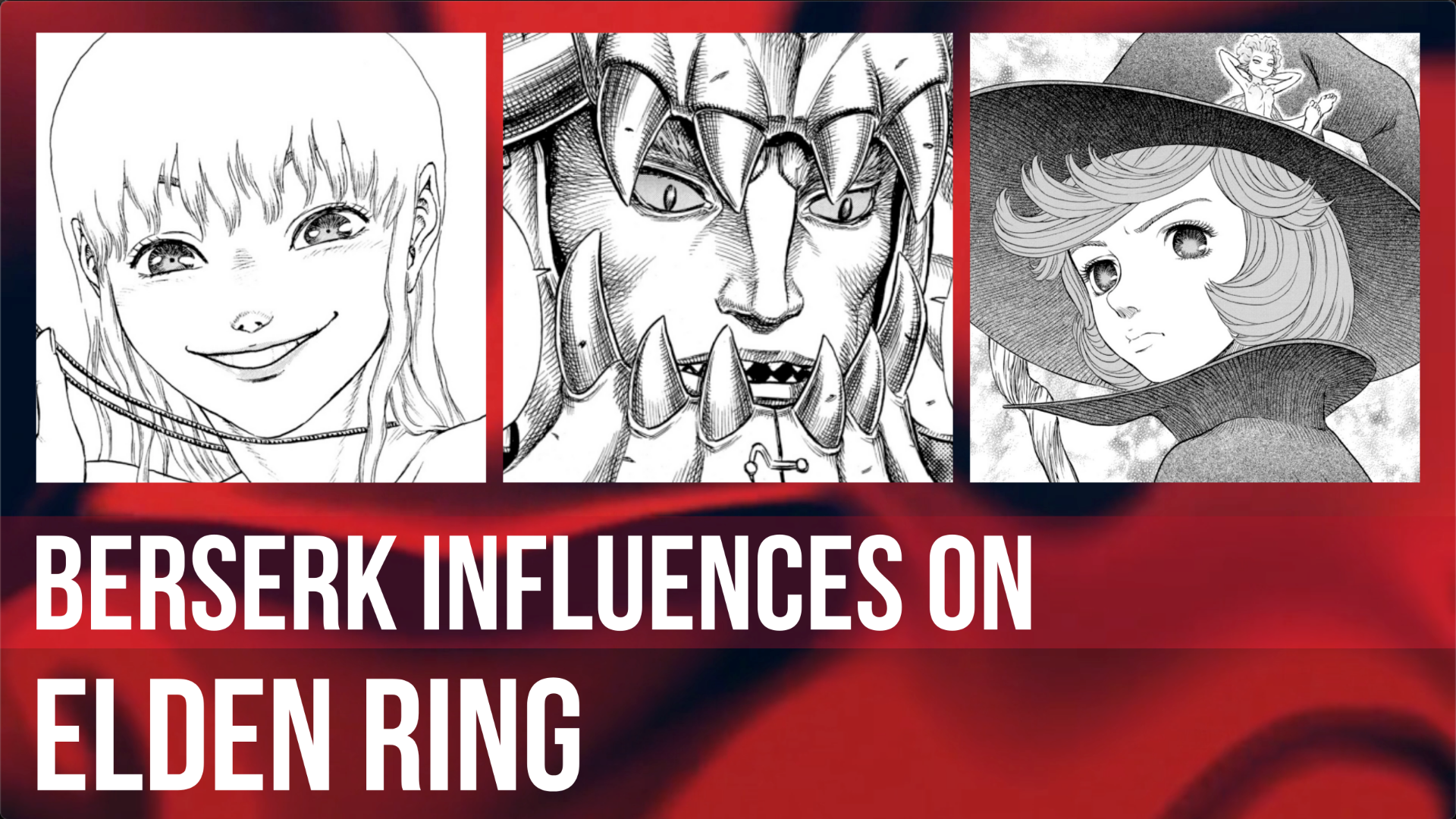 FromSoftware games used to be average and lackluster, unknown to the rest of the world. But things changed when they started to release the Souls games, significantly increasing their sales and popularity in the industry.
Under the guidance and supervision of Hidetaka Miyazaki, the Souls games dominated the Action RPG genre, culminating in the company's win of both the VGA 2019 Game of the Year and the 2019 Best Action/Adventure Game for their latest game, Sekiro: Shadows Die Twice.
Discover below how FromSoftware took the journey from being a small fry in the video game industry to one of the best and highly respected, with masterpieces like Demon's Souls, Dark Souls, Bloodborne, and Sekiro.
Hidetaka Miyazaki on Game Development Cycle
Miyazaki believes that three years is the best and ideal length of development time for their new games. It helps them to be focused as well as motivated in completing the game while still giving them enough room for implementing new and innovative ideas.
Miyazaki: We probably spent three years per title, at least for our most recent games. We used to have a much faster cycle. However, that was tough. Personally, I feel that three years is enough to keep the idea fresh. It's best to work on a game when it is still fresh in your mind.
Also, if we don't have a deadline, it will be hard for me to stop. So whether the cycle is three years or five years, I need a deadline to finish development and release the game. Three years feels like the sweet spot.
Souls Games Timeline
2004 - Miyazaki works as the main planner for Armored Core 4. Midway through the project, he gets promoted to game director
2005 - Miyazaki works as the director of Armored Core for Answer
2005 - Demon's Souls development begins under a different director
2005 - Miyazaki takes over Demon's Souls as the director during its prototyping stage

Changes the Camera from First-Person to Third-Person perspective
Pivots the gameplay towards battles and exploration and away from being a clone of Elder Scrolls: Oblivion

Oct 9, 2008 - Demon's Souls official reveal
Feb 5, 2009 - Demon's Souls is released in Japan

Earns 39,000 sales in the first week in Japan
Fails to meet sales expectations in the early months

June 2009 - Dark Souls planning begins

Demon's Souls is still not recognized in Japan or globally
Miyazaki and the team just want to make a game to implement their new ideas

Oct 6, 2009 - Demon's Souls is released in North America

The game's popularity explodes, and sales increase
FromSoftware starts to be recognized

Sep 16, 2010 - Project Dark announced

Miyazaki is still in search of a title for the game that will become Dark Souls

Feb 2, 2011 – Dark Souls official reveal
Jun 7, 2011 – Dark Souls gameplay reveal
Sep 22, 2011 – Dark Souls is released

Earns 279,567 sales in the first week in Japan

Nov 7, 2011 – Dark Souls II planning begins under different directors
Jul 9, 2012 – Bloodborne planning begins

Sony approaches Miyazaki for a new collaboration
The target platform is the not-yet-announced PS4

Oct 23, 2012 - DLC Artorias of the Abyss is released
Dec 7, 2012 – Dark Souls II official reveal
Feb 20, 2013 – PS4 official reveal
Apr 10, 2013 – Dark Souls II gameplay reveal
Jun 10, 2013 – Dark Souls III planning begins
Mar 11, 2014 – Dark Souls II is released

Earns 261,147 sales in the first week in Japan

May 21, 2014 – Miyazaki becomes FromSoftware president
Jun 9, 2014 – Bloodborne official reveal
Jul 22, 2014 – DLC Crown of the Sunken King is released
Aug 12, 2014 – Bloodborne gameplay reveal
Aug 26, 2014 – DLC Crown of the Old Iron King is released
Sep 29, 2014 – DLC Crown of the Ivory King is released
Mar 24, 2015 – Bloodborne is released

Earns 731,407 sales in the first week

Apr 7, 2015 - Scholar of the First Sin is released
Jun 15, 2015 – Dark Souls III official reveal
Aug 4, 2015 – Dark Souls III gameplay reveal
Nov 24, 2015 - DLC The Old Hunters is released
Dec 8, 2015 – Sekiro planning begins
Apr 12, 2016 – Dark Souls III is released

Earns 1.13 million in sales in the first week

Oct 25, 2016 - DLC Ashes of Ariandel is released
Mar 27, 2017 - DLC The Ringed City is released
Apr 3, 2017 – Elden Ring planning begins
Dec 7, 2017 – Sekiro official reveal
May 24, 2018 - Dark Souls: Remastered is released
Jun 10, 2018 – Sekiro gameplay reveal
Nov 16, 2018 – Miyazaki wins Lifetime Achievement Awards
Mar 22, 2019 – Sekiro is released

Earns 2 million sales in the first ten days

Jun 9, 2019 – Elden Ring official reveal
Dec 12, 2019 – Sekiro wins VGA Game of the Year and Best Action/Adventure Game. Nominated as well in:

Best Game Direction
Best Art Direction
Best Audio Design

Feb 25, 2022 - Elden Ring is released

Earns 12 millions sales in the first three weeks