ESSAYS ON VIDEO GAMES
CHAPTER 17
Hidetaka Miyazaki Wins Lifetime Achievement Award
Miyazaki wins Britain's most prestigious video game award.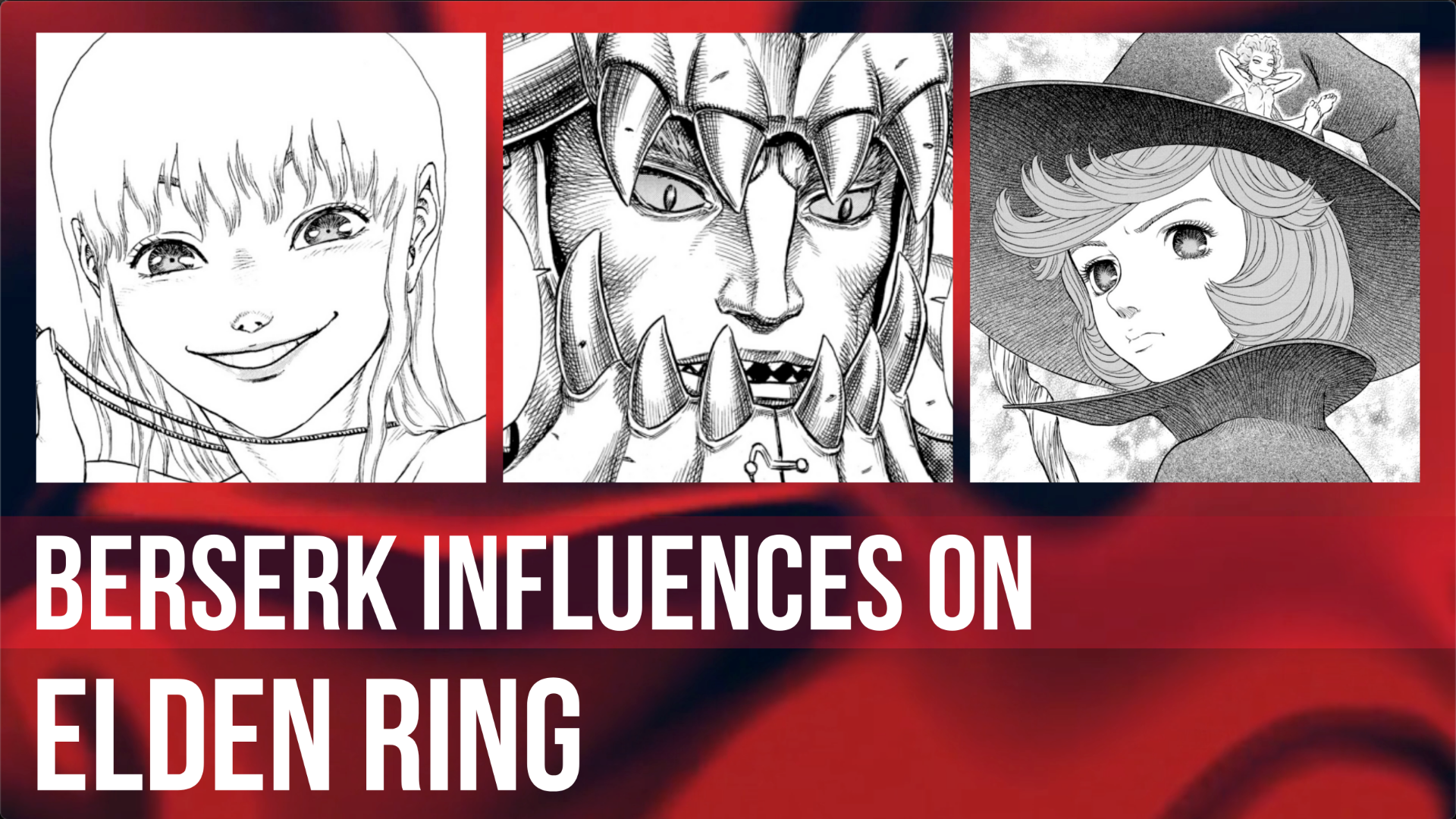 When Miyazaki was a child, he was forbidden from playing video games in his own home. But he followed his own dreams and persevered to enter the gaming industry, as his ultimate goal is to make his creative visions into a reality.
Now, just more than a decade after starting as a game planner, he is a gaming company president and a successful game director and is being honored with a Golden Joystick Award for Lifetime Achievement.
What is the Golden Joystick Awards?
The Golden Joystick Awards is Britain's most prestigious video game award ceremony and is the second-oldest video game award-giving body in the world. They have recognized and bestowed the honor to several premier game creators through the Lifetime Achievement Award.
The full list of recipients, including Hidetaka Miyazaki, are:
2013 - Ken Levine
2014 - Hideo Kojima
2015 - Satoru Iwata
2016 - Eiji Aonuma
2017 - Sid Meier
2018 - Hidetaka Miyazaki
Hidetaka Miyazaki received the Lifetime Achievement Award for his outstanding contributions to the game industry through his creation of masterpieces like Demon's Souls, the Dark Souls Series, and Bloodborne.
About the Presenters - The Real Award
What is most interesting during the awarding event is the choice of presenters. We can confidently say that the highlight of the ceremony for Miyazaki was not the award itself but the presenters who gave him the recognition.
It all goes back to Miyazaki's childhood. Since he was not allowed to play video games in his youth, he found substitutes in the form of adventure books. And his favorite authors of his beloved gamebooks are Steve Jackson and Ian Livingstone.
These two authors created the Fighting Fantasy choose-your-own-adventure RPG books that Miyazaki consumed and enjoyed during his early years. Even after becoming a game director and a company president, Miyazaki will always refer to these adventure books as his source of inspiration and will often revisit them.
So, after his long journey from being a fan of adventure books to being a game planner, and later on, as a game director, it was only fitting that near the peak of his journey, he meets again the two people who influenced him the most, his two childhood heroes, as the presenter of the most prestigious game creator award that can be received.
Presentation Speech
Golden Joystick Awards Host:
Here to present the award, two legendary, genuinely legendary figures who made my childhood much more exciting: authors, entrepreneurs, and fighting fantasy co-creators, it's Steve Jackson and Ian Livingstone.
Steve Jackson and Ian Livingstone:
Good evening, everybody. Little did we know that 37 years ago, when Steve and I first started writing Fighting Fantasy and Sorcery gamebooks, a young man or young boy in Japan also read them too in his native language, and he would go on to become an incredible game designer whom we all know and love. It's a great honor that we're here today to appreciate together the great work that he's achieved and how we, in some way, inspired him to do that.
We are very proud to have even been asked to present this award to a true genius of game design.
He did actually go on to create the best games in the world and also some of the hardest games. I don't think I even finished the first one.
So it's our great pleasure to present this year's Lifetime Achievement Award to Mr. Hidetaka Miyazaki.
Golden Joystick Awards Host:
This year's Lifetime Achievement recipient is a huge success today, but he had a modest upbringing and spent his childhood poring over books borrowed from his local library. The works he found, horror books such as Bram Stoker's Dracula and the Fighting Fantasy choose-your-own-adventure series, would go on to define his career.
Mr. Hidetaka Miyazaki joined FromSoftware in 2004, working at first on the Armored Core series. But it was when he moved on to a fantasy project on the verge of cancellation that everything changed.
Demon Souls introduced his signature style, ethereal and mysterious, punishingly hard yet always fair. It was a game that asked a lot of its players and rewarded them in kind.
Mr. Miyazaki has built on that foundation in the astounding Dark Souls series, the gothic horror of Bloodborne, and his forthcoming ninja adventure, Sekiro: Shadows Die Twice.
The settings may change, but Mr. Miyazaki's style of game design is constant. In an era of long tutorials and endless hand-holding, his games are a breath of fresh air, respecting the player's ability to surmount the toughest challenges, if only they are prepared to die and try again.
Miyazaki's Acceptance Speech
Thank you very much. I'm Hidetaka Miyazaki from FromSoftware.
I'm such a massive fan of these two guys that I have almost forgotten what I was meant to say.
It is quite a surprise and an honor to receive the Golden Joystick Award. I'm truly humbled. This award is not just my award. It belongs to everyone who has worked with me through the years of making games and everyone who has shared this passion with me. I want to express my gratitude to all who have collaborated with FromSoftware and everyone in FromSoftware, and all of our publishers. Thanks again for everything. Thank you to my own family for all their support. And most importantly, thank you to the players, and everyone who has played, enjoyed, and appreciated our games.
Thanks to you, all the players, that I have been able to create and design interesting games. I am truly happy to have been able to create games in these exciting times with all of you.
I plan to continue creating games as long as I am able, and I will do my very best to ensure that they are games that you will enjoy. Thank you for your continued support in advance.
And, releasing very soon, we have Sekiro: Shadows Die Twice, which is due to launch in March. Please look forward to that.