ESSAYS ON VIDEO GAMES
CHAPTER 14
Hidetaka Miyazaki Becomes FromSoftware President
Miyazaki's journey to becoming company president.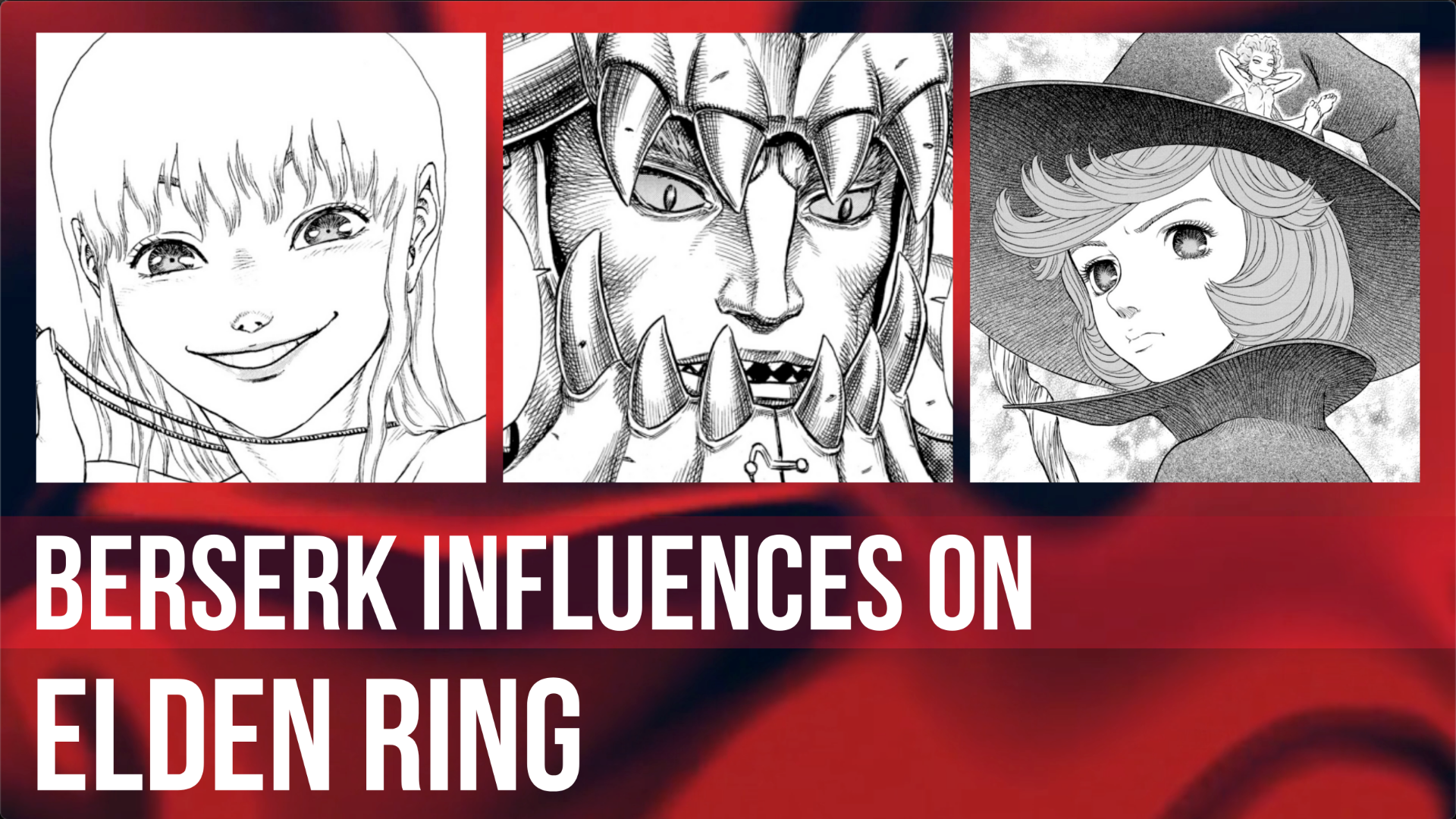 At the age of 30, Hidetaka Miyazaki dreams of entering the game industry and being able to create his own game. Not only did he not have any previous working experience for the job, but he was also considered too old in Japan to do a career shift. But he persevered and proved to FromSoftware, the only company that gave him a chance, that he could do it.
In less than ten years, he rose from being a game planner to a game director, and finally, to the company president, while at the same time creating commercially and critically acclaimed games, one after another.
Find out below how being the company president affected his work as a game director and what advantages it gave him in creating his new masterpieces.
Miyazaki's Journey to Being FromSoftware President
Miyazaki was offered the position of company president after going through this journey:
2004 - A 30-year-old Miyazaki leaves his analyst position at Oracle
2004 - Miyazaki joins FromSoftware as a game planner for Armored Core: Last Raven
2004 - Miyazaki works as the main planner for Armored Core 4

Midway in the project, he gets promoted to the game director

2005 - Miyazaki works as the director of Armored Core for Answer
2005 - Demon's Souls development begins under a different director

During the prototyping stage, Miyazaki replaces the existing director

2009 - Demon's Souls is released, the birth of the successful Souls games
2009 - Miyazaki works as the director of Dark Souls
2011 - Dark Souls is released
2012 - Miyazaki works as the director of Bloodborne
2013 - Miyazaki works as the director of Dark Souls III
2014 - Miyazaki becomes FromSoftware president
Take note that when Miyazaki was offered the role of the company president, he was actually very busy working as the director of two equally important games for FromSoftware, Bloodborne and Dark Souls III. And these two games are yet to be revealed to the public. Nobody knows outside of FromSoftware and Sony that these two titles are being developed.
Accepting the President Position
In the context of the information shared above, what could Miyazaki have felt when he was offered the company president position?
We have already shared and proven how much Miyazaki loves game design. He believes that it is his calling. He knows it is the thing he enjoys the most, more than any of his other hobbies.
How, then, did he end up accepting the new position?
Miyazaki shared that one of the conditions of his taking the new role is that he should still be able to continue being a hands-on game director. He knows that creating games is where his core value is, and the company agrees with him.
Miyazaki: One of my conditions for accepting the role of president was that I would still be able to remain actively involved in game development.
It might have sounded preposterous for me to set conditions when I was being offered the position of president, but my personal goal has always been to create games.
The previous FromSoftware president, Jin, was really supportive in this regard. And with that, I am definitely the director of Bloodborne, and my being company president does not lessen my involvement in any way.
Director First, President Second
Miyazaki is aware that most of the time, when a game creator ascends the corporate ladder, he typically becomes less involved in actual creative work and becomes more business-focused. He believes this will not happen to him, though, as he knows his priorities, and everyone in FromSoftware supports him on these.
He is a game director first, president second.
Miyazaki: I am a game director serving as a company president and not the other way around. Fortunately, those around me understand my position on this matter. Strategically, FromSoftware's main competency lies in creating unique games with distinct perspectives. It's a peculiar situation to be in, and thankfully I have never made sacrifices when it comes to devoting time to game creation. There is no guarantee that this will not change, but there's no guarantee on anything, president or not.
President and Director for Multiple Projects
Though he assures all that he knows his priorities, many still doubt how he can manage to work on multiple critical projects simultaneously as the game director and still function as the company president.
Remember, he is directing two major unannounced games, Bloodborne and Dark Souls III, when he gets promoted to company president.
How is this possible? He shares that his earlier projects have prepared him for this.
Miyazaki: The core message is, I think I can do it. I believe that I can do both Dark Souls 3 and the Bloodborne DLC. The main reason is that this isn't the first time I have had to work on two projects simultaneously. While doing Demon's Souls, I was also working on Armored Core: For Answer. Even for the first Dark Souls, I worked as both the producer and director.
In the case of Bloodborne, even though I was the lead game director, we have another director-level who contributed. This applies as well to Dark Souls 3. Tanimura-san, our previous director for Dark Souls 2, has joined the Dark Souls 3 team, which will allow me to focus on the core gameplay design while other things are taken care of.
Benefits of Being FromSoftware President
Becoming a company president for Miyazaki is not just a series of challenges, though. There are also advantages and benefits towards the realization of his creative visions, opportunities that he will not be able to grab if he remains as a game director only.
His sphere of influence expands because of his new role.
Miyazaki: A very recent and significant example was the decision to define Dark Souls III as a major milestone, allowing us to move forward and challenge ourselves with entirely new projects. This decision adheres to our mission of creating distinct games with unique perspectives. It reflects not only my own wishes but the wishes of the whole game production staff. Had I not been both the president and director, this would not have been possible.
Knowll Insight: We can say that both Sekiro and Elden Ring are the results of these opportunities that opened to Miyazaki because of his new position.
Continuing the timeline earlier, observe what followed after his promotion.
2014 - Miyazaki becomes FromSoftware president
2015 - Miyazaki works as the director of Sekiro
2017 - Miyazaki collaborates with George R.R. Martin
2017 - Miyazaki works as the director of Elden Ring
Details of Work as a President
You might be wondering, how does Miyazaki spend his time as company president? How much did it affect the amount of time he typically spends as a game director? How is his time divided between the roles?
Miyazaki shares this information below. Note as well the new production workflow that they set up to support Miyazaki in his new role. We will give more details on this topic after this section.
Miyazaki: Well, honestly, I think I'm probably neglecting a number of my presidential duties, or you could say that everyone around me is indulging me on that front. If we put it in percentages, I would say it's around 20 percent. In a typical five-day workweek, I would need to dedicate a little over a day to these duties. However, it's not as if I was able to devote 100 percent of my time to directorial duties even before I accepted the new position. After I learned that we would build the current company structure, I had the director-level staff prepare a new production workflow that supports my work when I'm running short on time. Hence, I would not say that I'm dedicating less time to game design now.
The Unified Production Workflow
In earlier entries, we shared that Miyazaki follows a management style he calls Total Direction. He created this approach to game design before he became a company president. Total direction still holds, and Miyazaki is still following it. However, some adjustments to it have been made after he gained the additional role of company president.
Total direction is borderline micromanagement and obsession with details. Without adjusting the structure of project management, Miyazaki would no longer be able to do such things now that he has dual roles.
He created a new approach to management he calls Unified Production Workflow. In this model, he is the head director of all major projects. In each game, he will assign a co-director who will oversee all the administrative, non-artistic, non-creative, and non-critical aspects of management. In this way, he is still able to maintain the essence of Total Direction, where he can obsess and give complete attention to detail to creative aspects of development like game design, art, story and lore, music, and soundtrack. Things that we have already covered in the entry for Total Direction.
Here is Miyazaki describing the Unified Product Workflow in the context of Bloodborne:
Miyazaki: I would not say that our development process has changed much, but two particular points come to mind. The first is that the director-level staff in the company now all participate in a unified production workflow. One thing we need from the start of a project is the ability to convey our concepts and aims in words. When I was doing all of the work before by myself, I tended to verbalize the bare minimum necessary. That would not work in our new development process. I believe a lot of positive things came out of this new arrangement. Communicating ideas to other people made me notice a lot that I would have missed otherwise.
The Chalice Dungeons, of the biggest features we added to the game, are something that came out of this new model of development, where I had to involve other people in operation. Another point is our perspective and expectations of the games that we are developing. With Demon's Souls and even with Dark Souls, we could say, "There is no way something like this will sell much." That is no longer the case with Bloodborne. We are feeling more pressure, but at the same time, it's the kind of environment that makes a game developer happy. We truly owe a lot to the player who gave so much support and praise to our previous titles. It's all thanks to them.
And here he is sharing the Unified Product Workflow in the context of Sekiro and Elden Ring:
Miyazaki: The overall development process has been the same as it was in Sekiro.
I assigned co-directors to each project, with me taking direction over the various game design, art, and musical aspects of the titles.
We managed our development time, so the peaks are distributed; however, being able to share a vision with the co-directors and the development staff has enabled us to build a trusting relationship that makes this development style achievable. I am incredibly thankful for them and their support.
Ensuring the Miyazaki Touch
All these changes in the company are transparent to the players, to the faithful fanbase that believes and has a high level of trust in Miyazaki.
In the end, all that matters to them is that Miyazaki delivers his masterpieces in a way that is consistent with his already established reputation - high integrity, quality, and consistency.
And for them, Miyazaki gives this assurance.
Miyazaki: As long as I am listed as a game director on the end credits, the game must meet a certain level of quality. I guarantee that the game quality will reach that.